HYPNOLOVE – EUROLOVE (ElectroPop/Disco – France)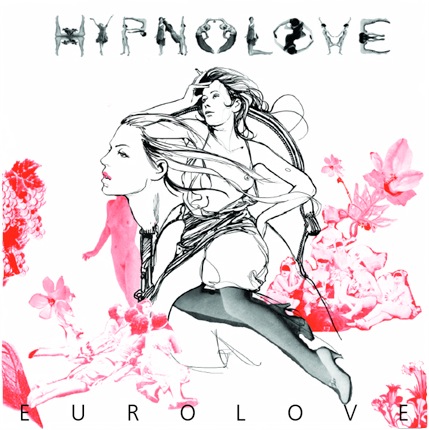 Born in the south of France and driven by heavy italo disco influences, Hypnolove want to make you dance! Their weapon: irresistibly kitsch electro/disco tracks!
Signed to Record Makers (with label mates including Air, Kavinsky and Sebastien Tellier), Thierry Moreira, Henning Specht and Nicolas Sentenac released their debut in 2006. This collection of twelve tracks has songs in Portuguese, German, French, Italian and English, songs to make you dance at slow pace, slam pace, techno pace, rocking… Sometimes outrageously silly, but always a lot of fun… Check out their track "Get To Know The Girl", with Feist on guest vocals (here performing under the moniker Bitch Lap Lap).
Hypnolove - Get To Know The Girl (Feat. FEIST)
Eurolove encompasses the most varied styles but it's above all a real disco thrill and an ode to love. Ready to assault dancefloors worldwide, Hypnolove show their mastery of electro culture and their deep-rooted love for pre-1990 pop music.
Hypnolove have also produced a few noteworthy remixes for the likes of Sebastien Tellier, Showgirls or Siobhan Donaghy. Find out more about Hypnolove by checking their page on MySpace. Buy their album and remixes on