HOUSSE DE RACKET – OH YEAH! (Electro/Funk/Pop – France)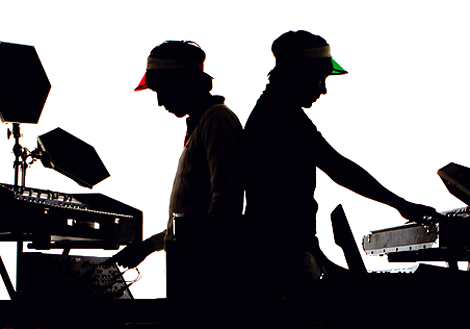 Welcome to the world of Housse De Racket! This Paris-based electro duo released their first album, Forty Love, at the end of last year and they are now dropping their bombastic new single "Oh Yeah!".
Housse De Racket - Oh Yeah! (Barretso Remix)
"Oh Yeah!" is backed with a solid collection of knockout remixes from the likes of Barretso, Walter Sobcek, Jensen Sportag, Hidden Cat, DJ Tonka or Nighty Max. There's such a plethora of new remixes of their single that Housse De Racket will release not one but two remix EPs. The first EP will be out on July 4th (with two bonus remixes of their previous single "Synthétiseur") and the second on July 11th (with a bonux remix of "Sur Le Papier").
Housse De Racket have toured the world, supporting the likes of Foals, Phoenix, Friendly Fires, Yelle and Jamie Liddell. Summer shows are planned to support the upcoming releases.  Check out Housse De Racket's page on MySpace for details and buy their releases on