JENSEN SPORTAG – PURE WET (Electro/Disco – US)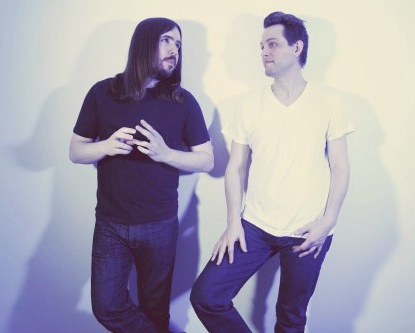 Nashville-based duo Jensen Sportag is made of Elvis Craig and Austin Wilkinson, two eccentric boys who define their music as "R&B brushed electro". They might not be used to being in the limelight but they are definitely no rookies: their adventure started in 2006 and they have produced a pretty impressive body of work.
Their latest EP, Pure Wet, was released last February to rave reviews and sure deserves a few words. Steeped in timeless grooves, this four-track mini album is a glorious homage to 80s disco funk but it maintains an utterly contemporary feel. Its sun-soaked and sexy grooves are supported by breathy vocals that tell stories of lost love and lonely nights spent waiting and fantasizing.
To add to their growing popularity, Jensen Sportag have produced a string of amazing remixes for a long list of great artists such as Housse de Racket, Au Revoir Simone, Teeel, Polarsets or Silver Columns. Check out their minimalist take on Housse de Racket's 2010 single "Oh Yeah"!
Housse de Racket - Oh Yeah (Jensen Sportag Step Mix)
Find out more about Jensen Sportag and their official site and purchase the duo's music on