JENSEN SPORTAG – REMIXES (Electro/Synth – US)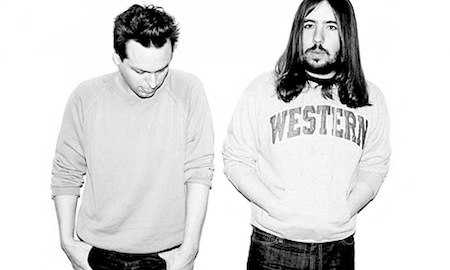 Over the past couple of years, Nashville-based retro electro duo Jensen Sportag have produced a pretty impressive body of work, including last year's Pure Wet EP, which earned them rave reviews from The Guardian and The Fader amongst many others. With their contemporary take on 80s music, Elvis Craig and Austin Wilkinson create immaculate electropop, driven by propulsive basslines and pristine beats.
Jensen Sportag - Jareaux (Club Sportag Version)
To add to their growing popularity, Jensen Sportag have produced a string of amazing remixes for a long list of great artists such as Housse de Racket, Au Revoir Simone, Teeel, Polarsets, Memory Tapes, Frànçois & The Atlas Mountains or Silver Columns.
Find out more about Jensen Sportag on their official site and purchase the duo's music on