saturday nite with… TOVE STYRKE + FAMILJEN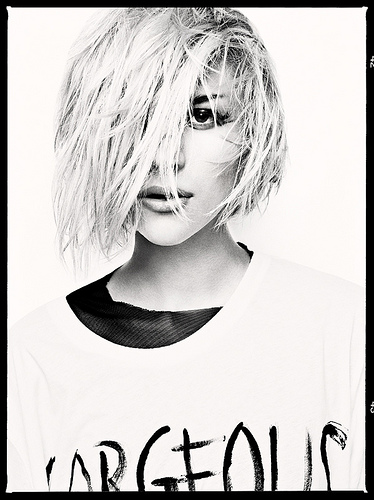 What happens when you take an aspiring electropop princess and a synthpop wizard and put them in the same room for a few hours? Goes without saying that you get some pretty decent dance music… And what happens if both artists are Swedes? Then you get pure electropop perfection! Well, this is just what this collaboration between Tove Styrke and Familjen is!
The former is a 19-year-old singer, songwriter and pianist from the Northern city of Umeå who rose to prominence after finishing third in popular TV talent show Swedish Idol 2009. Incidentally, she was also listed by the New York Post itself as one of the 10 artists to know in 2011.
As for Familjen, it is the moniker of Johan T Karlsson, singer and multi-instrumentalist who has become something of a household name in his homecountry in the past few years. Internationally, he is best known for his remixes for the likes of Fever Ray, Rex The Dog or Lykke Li.
Tove Styrke - Million Pieces (Familjen Remix)
Familjen's classy remix of Tyrke's single "Million Pieces" has a subtle disco sheen and a super catchy melody. It manages to be slinky and poppy and kind of cold at the same time.
The rest of Tove Tyrke's music navigates the confines between electro and pop, not unlike electro bands like Chew Lips or Jupiter, minus the edginess. She is actually currently gearing up for the release of her sophomore album, which will explore her rockier side. For now, let's re-discover an older track, "High & Low"…
Tove Styrke - High & Low (Taped Radio Edit)
For all Tove Styrke-related news, check out her official site – To find out more about Familjen go to MySpace or his official site. Buy the music on