PEACHES – I FEEL CREAM (Electro/Club – Canada)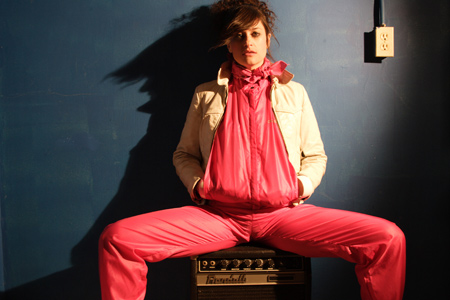 Canadian singer/songwriter/producer Merrill Nisker, better known as Peaches, is an electroclash artist who first came to public knowledge with the album The Teaches of Peaches, released in 2000 on Kitty-Yo Records. After nearly a decade in the biz and a handful of releases, I Feel Cream is hard proof that Peaches still has a lot to say about sex, music, and pop culture.
What results is a hugely seductive album, on which Peaches explores new aesthetic territory while still retaining the verve and sly humor that have come to define her. All things considered, I Feel Cream is probably Nisker's most pop-leaning and danceable album to date but it never compromises. With the help of producers such as Simian Mobile Disco, Soulwax and Digitalism, Peaches has come up with an album that may be more subdued and stark than usual but eventually feels more convincing and radical that some of her most recent work.
Find out more on Peaches' official site and buy the album on