saturday nite with… N.A.S.A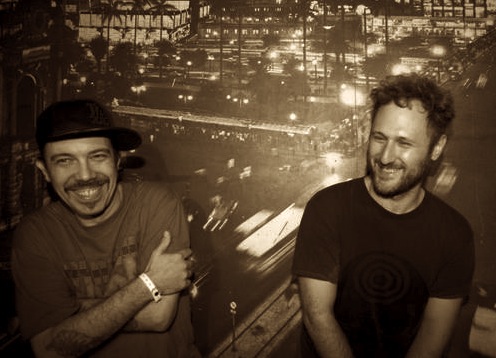 N.A.S.A is an ongoing creative collaboration between two lifelong music aficionados, Sam Spiegel (Squeak E. Clean) and Ze Gonzales (DJ Zeg on), and their friends, friends of friends and musical heroes. Their debut LP, The Spirit of Apollo, is filled with unexpected collaborations that make for a very eclectic and interesting album. Tom Waits, Karen O (of the Yeah Yeah Yeahs), Ol' Dirty Bastard, David Byrne, M.I.A and Santogold all lend their talent on the record. Check out the single "Gifted", here remixed by Flirtphonic!
N.A.S.A. Feat. Kanye West
N.A.S.A's music is permeated by Brazilian funk, which provides the roots of the songs and binds them together into a cohesive whole, but from there, the imagination behind The Spirit of Apollo ranges far and wide. A remix record is already in the works, and Squeak E. Clean and DJ Zegon will put their turntable skills to good use as N.A.S.A. goes live with Brazilian percussionists, visual effects, art installations and special guests.
Visit the duo's page on MySpace and get their album on
Like it? Share it!