SIGUR RÓS – TAKK (PostRock/Electronica – Iceland)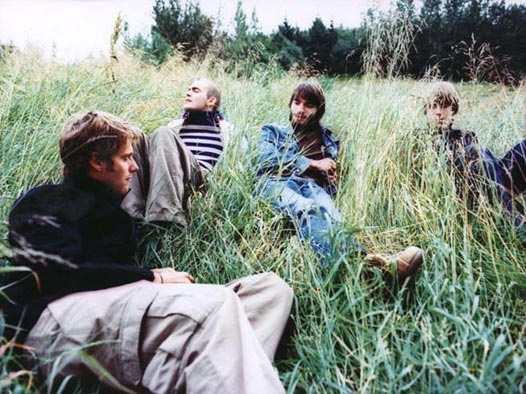 Sigur Rós are an Icelandic post-rock band formed in 1994 by . They hail from the same creative and vibrant Icelandic music scene as múm and Amiina. Their debut album Von (Hope) was released in 1997, followed by a remix collection, Von Brigði, in 1998. International acclaim came with 1999's Ágætis byrjun ("An alright start"), which many critics worldwide hailed it as one of the best albums of its time.
The band recently released Takk, their fourth studio album, and it's absolutely gorgeous. Breathtaking orchestrations and startlingly beautiful melodies combine to build a record that will bring out a different mood and emotion with every listen.
Takk is the work of a band operating at the very top of their game, investing pop music with a sense of magic long since lost in the mists of time and imagination. This album is truly original and seems to exist outside common genre definitions, so much so that any comparison seems inappropriate. Takk is an instant classic, and might well turn out to be sigur rós's masterpiece.
Find out more about Sigur Rós on their official website or on MySpace. Buy their music on