SOPHIE HUNGER – 1983 (Alternative/Indie – Switzerland)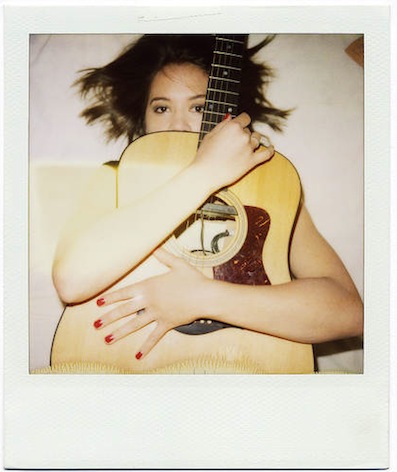 Described by The Guardian as "Laura Marling, Beth Orton and Björk in one folk-rocking package", Sophie Hunger is a multi-instrumentalist singer/songwriter based in Zürich, Switzerland. She began her recording career as a member of the band Fisher, where she billed herself as Emilie Welti. The band released one album, Fisher (2005), before she embarked on a solo career as  Sophie Hunger.
In the past four years, she has released three albums on the independent label Two Gentlemen: Sketches on the Sea (2007), Monday's Ghost (2008) and most recently 1983 (2010). Her well crafted, haunting and atmospheric songs conquered critics and earned her solid commercial success. Suffice it to say that Monday's Ghost (2008) stayed at the top of the swiss charts for several weeks and its follow-up also peaked at number one.
Having spent parts of her youth abroad, living in England and Germany, the Swiss singer is actually fluent in German, English, French and of course Swiss German. This is reflected in her multilingual songwriting, which contributes to making her a truly singular artist. It's no surprise then that many of her contemporaries have sought to collaborate with her, starting with Swiss jazz maestro Erik Truffaz.
Erik Truffaz and Sophie Hunger - Let Me Go!
Sophie Hunger is currently gearing up for an intense tour of major summer festivals. She has already announced concerts in Prague, Berlin and London. Check out her official site or MySpace for more info. Buy all her music on