STRANDED HORSE – HUMBLING TIDES (Folk – France)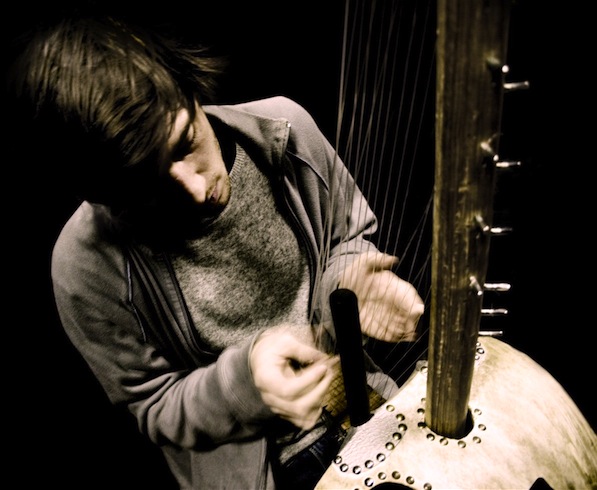 Stranded Horse is the work of Yann Tambour, a French songwriter and kora player, whose previous recorded output was under the name of Encre. This previous project was more of a group endeavour with different instruments and heavy use of samples and loops. Stranded Horse, on the other hand, is more intimate and raw but just as smooth and sophisticated.
Stranded Horse - Swaying Eel (Edit)
Built around repetitive melodies, sometimes adorned by Yann's soft voice (who said Devendra Banhart?), the songs you'll find on Stranded Horse's new LP, Humbling Tides, seamlessly weave together medieval folksong, French chanson, Delta blues and light touches of the mandinka tradition of West Africa. For the first time, Yann's compositions are enhanced by cello and violin arrangements courtesy of Joseph Roumier and Carla Pallone.
It goes without saying that the central element here is the kora, a 21-string bridge-harp used extensively by people in West Africa (Guinea, Mali, Senegal, Burkina Faso…) and built from a large calabash cut in half and covered with cow skin to make a resonator. Yann Tambour is one of the few Western musicians who have been able to master the art of the kora. His playing and compositional style has been influenced by his ongoing work with one of the modern greats of the kora, Mali's Ballaké Sissoko, whose playing adorns the majestic finale of "Shields".
You can now download this track for free on the label's website. For more info, find Stranded Horse on MySpace. Buy his full album on 7digital.