TELEFON TEL AVIV – IMMOLATE YOURSELF (Ambient/Electronica – US)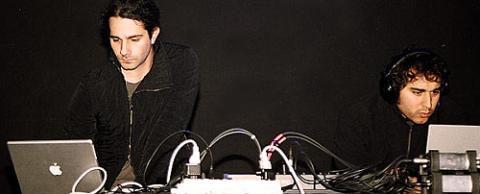 Telefon Tel Aviv's new studio album, the first in 4 years, has finally hit the stores. Immolate Yourself is out since January 20th on BPitch Control. This new album is unfortunately being released in very somber circumstances since it was announced on January 22nd that founding member Charles Cooper had been found dead after going missing for a day. It is unclear whether Telefon Tel Aviv will keep making music after this tragic event.
The Chicago-based electronic music duo (Charles Cooper and Joshua Eustis) released their first EP in 2001 to positive reviews. In 2002 and 2004 they released two LPs on Hefty Records' Immediate Action label. After working with different bands and producing some noteworthy remixes (check out their remix of Bebel Gilberto's track "All Around" below), they put out a remix collection and started working on  new material.
Bebel Gilberto - All Around (Telefon Tel Aviv Remix)
Their third album is full of surprises. It sees the band taking a radically new approach to production, reverting to analog tape and analog synthesizers. Eustis and Cooper wanted to "sound more real" and this new direction clearly brings things back to the dancefloor. Their new compositions merge electronic noises and strong bass lines, still playing with loops and hypnotic melodies.
Telefon Tel Aviv - The Birds
Listen to more TTA music on MySpace. Buy the new album on