TESLA BOY – MODERN THRILLS (Electro/Synth – Russia)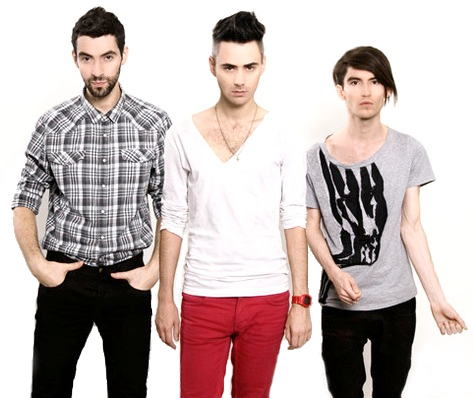 Russian trio Tesla Boy are a 80s-esque new wave / synthpop band formed in 2008 in Moscow.  Often compared to Cut/Copy and other electro bands, they are the first Russian act to get real media  attention since t.A.T.u. But the comparison stops there. Anton Sevidov (vocals, keys), Dima Midborn (bass, vocals) and Boris Lifshits (drums) are three dedicated musicians with a mind of their own and a knack for good pop and powerful hooks.
Tesla Boy - Thinking Of You
Having worked together for quite a few years now, the threesome finally released there long-awaited debut LP, Modern Thrills, last May on Mullet Records. The first single to be taken off their album  is "Thinking Of You". It distills everything great about the eighties and packs it all into four minutes of synthpop perfection. The track has been remixed by MAM, Casio Social Club, Baxter and more. Here is a great cosmic house remix by Toomy Disco.
Tesla Boy - Thinking Of You (Toomy Disco Edit)
Find Tesla Boy on MySpace and buy their music on
Like it? Share it!