THE DØ – DUST IT OFF (Rock/Folk/Indie – Finland/France)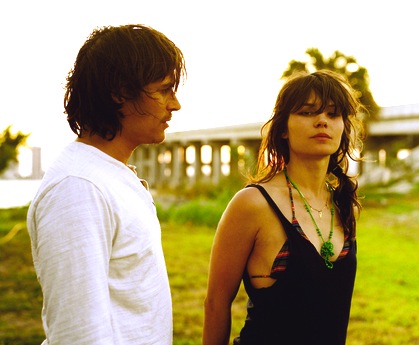 Eclectic might not be strong enough a word to describe Franco/Finnish alternative rock act The Dø (as in "do-re-mi", the first note on the musical scale). Formed in 2007, this duo combines the talents of Finnish vocalist Olivia Bouyssou Merilahti and Paris-born multi-instrumentalist Dan Levy. The unexpected success of their debut album, A Mouthful, which climbed all the way to the top of the French charts, took the industry by surprise. The band's youthful exuberance  and fresh folky sound conquered the hearts of many, even though some critics were put of by their unruly mixing of genres and styles.
The Dø are now back with a new EP, Dust It Off, which was released last week. There's a lot of percussion, I can tell you that! The three-song EP, Dust It Off, is available for purchase at the duo's website. The bite-size release is just an appetizer before the full meal, a new album scheduled for a March release.
More info on the band's official website and MySpace. Buy the music on