TOKYO POLICE CLUB – CHAMP (Indie/Rock – Canada)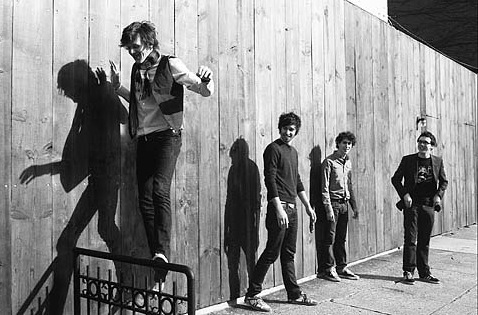 Tokyo Police Club started by accident one day in 2005 when Dave Monks (Vocals – Bass), Josh Hook (Guitar – Percussion), Graham Wright (Keyboards – Vocals) and Greg Alsop (Drums – Percussion) decided that they missed playing music together and gathered in Josh's basement to jam. Next thing you know, they had started playing shows in the Toronto area and they got an invitation to play the Pop Montreal festival. Soon after their sold out show, they signed with Toronto label Paper Bag Records and released their debut EP, A Lesson In Crime (2006), quickly followed by the Smith EP.
Tokyo Police Club - Your English Is Good
Many gigs and a great debut album later, Tokyo Police Club are now about to release their sophomore album, Champ, which is due out on June 8th. If it is anything like its predecessor (and judging by the first single it is), this new album will have the potential to push them to center stage. With their punchy tunes and expert use of synths, rolling drums and guitars, Tokyo Police Club have perfected a sound that can appeal to an audience that is not limited to indie pop fans. To build up the buzz around the album, the band are giving away the track "Breakneck Speed". It's available for free download on their official website.
As a bonus, check out the track "Be Good" here remixed by the Remix Artist Collective. Enjoy!
Tokyo Police Club - Be Good (RAC Remix)
To listen to more Tokyo Police Club tracks and get all tour dates on MySpace. You can buy their music on