TRACEY THORN – WHY DOES THE WIND? (Folk/Electronica – UK)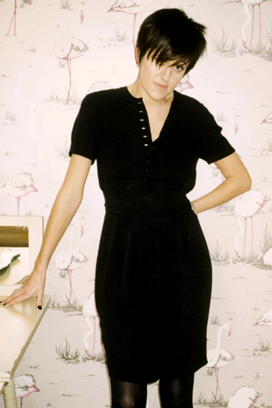 On the heels of her new album, Love And Its Opposite, which hit the stores last month, London-based singer songwriter Tracey Thorn is gearing up for the release of her new single, "Why Does The Wind?".
The download bundle comes packed with amazing remixes by Michel Cleis, Andre Lodemann and Morgan Geist. It will be available on June 14 courtesy of revered electronica label Buzzin' Fly. In the meantime, to whet your appetite Tracey Thorn is giving away the original track, edited by UK producer Ewan Pearson, for free. You can grab it HERE.
Tracey Thorn – Why Does the Wind (Ewan Pearson Edit)
"Why Does The Wind?" is one of those track that lends itself so well to a remix that it just had to be chosen as the second single. And quite frankly, the result doesn't disappoint in the least, it even surpasses expectations. All three remixes capture the magic of Tracey's gorgeous voice and beautiful lyrics, adding an aura of dancey electro to the mix.
It's nice to see the songstress reconnecting with the glittering autobiographical folk-disco of Out Of The Woods, the album that saw her re-emerge after a long self-imposed hiatus in her career to start a family. "Why Does The Wind?" is taken off Tracey Thorn's starkly beautiful new album Love And Its Opposite, released on partner Ben Watt's label Strange Feeling Records in May.
Tracey Thorn 'Why Does The Wind?' (Andre Lodemann Remix)

Tracey Thorn 'Why Does The Wind?' (Morgan Geist Remix) (Extract)

Follow Tracey Thorn's latest news on her official site and MySpace. You can buy her new album on