TRACEY THORN – OUT OF THE WOODS (Indie/Pop – UK)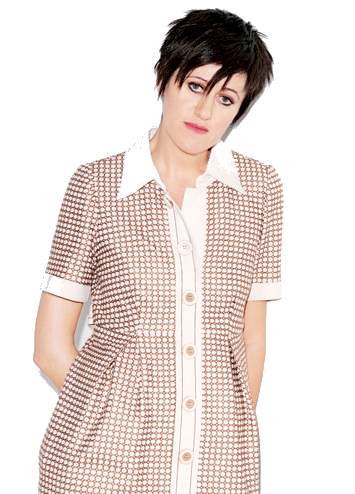 Tracey Thorn is an English singer and songwriter best known for being one half of the duo Everything But The Girl, which she formed in 1981 with musical partner and husband Ben Watt. Out of the Woods is Thorn's first strictly solo album since 1982′s indie classic A Distant Shore and first new original release since Everything But The Girl's 1999 album Temperamental.
The whole idea of making a new album hatched about two years ago after a collaboration with German duo Tiefschwarz on the dancefloor hit "Damage". Thorn originally thought the album would be mostly covers but she somehow "found [herself] writing more songs and collaborating with people" and she "made a pop record without really meaning to".
With producer Ewan Pearson she has developed an electrofolk sound Ranging from subdued electronica to downright glittering disco, the songs on Out Of The Woods really enhance Thorn's lyrics and magical voice.
Tracey Thorn - It's All True
The first single "It's All True" is already  receiving a lot of well deserved blog love and we are starting to hear the first remixes. Kris Menace, Martin Buttrich and Escort are amongst the first artists to give the song the remix treatment. They probably won't be the last..
Tracey Thorn - It's All True (Escort Extended Remix)
Follow Tracey Thorn's latest news on her official site and MySpace. You can buy her new album on