TUNNG – AND THEN WE SAW LAND (Folk/Experimental – UK)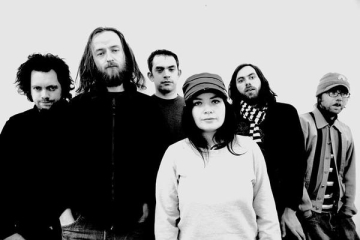 Just about three years ago, Tunng released Good Arrows, an album that was quite a revelation. With their folktronica, that reminds me at times of Sufjan Stevens and his orchestral music, other times Half Cousin or Beirut, they conquered the hearts of many a music lover.
Now the London-based experimental folk band is back with a brand new album. The first single taken off their new album is called "Hustle" and it's a fresh and delightful tune. At this time of year, with the sun shining outside and the cold days of winter long gone and fogotten, this song is probably the most suitable soundtrack for a nice evening out on a terrace.
Tunng – Hustle (Mezzir Remix)
On …And Then We Saw Land, their fourth album to date, the band strikes a fine balance between experimentation and accessibility. Not afraid to pit acoustic guitars against synthesised beats, the Londoners have put together a collection of songs that bring together past and present through the combined use of guitars, piano, banjo, synthesisers, programmed beats and soft vocals.
Just below, you can listen to the unforgettable "Bullets", taken off Good Arrows. Enjoy!
To find out more about Tunng, go to their profile on MySpace. You can buy their new album and all their music on