TWO DOOR CINEMA CLUB – SLEEP ALONE (Indie – UK)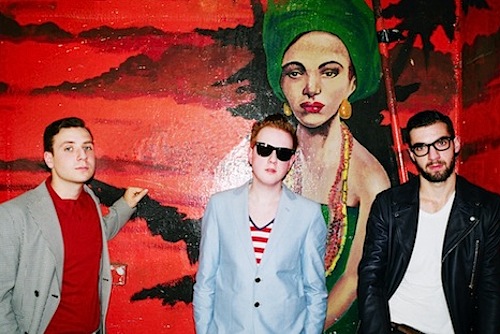 It's official! Northern Ireland's favourite indie pop trio Two Door Cinema Club are back! Their highly-anticipated sophomore album, Beacon, is set to drop on September 3rd on Kitsuné / September 4th on Glassnote (US/Canada) and the first single "Sleep Alone" is already out!
After shifting over one million copies of their debut album worldwide and selling out big venues all around the world, TDCC took a step back to think about what was coming next. Last april, the band travelled to Los Angeles to record their new full-length with acclaimed producer Jacknife Lee (Bloc Party, U2, REM) in his home studio. The result stays true to the band's energetic blend of singalong indie pop but it is somehow more ambitious and bold, showcasing a broader and more inclusive sound.
Hardcore fans will probably need something to chew on until September, so here comes a little selection of remixes from the archives…
Two Door Cinema Club - Something Good Can Work (The Twelves Remix)
Two Door Cinema Club - I Can Talk (Crystal Fighters Remix)
Two Door Cinema Club - Come Back Home (Is Tropical Remix)
FYI, the boys will be on tour in France and in Germany this fall! For more info, check out Two Door Cinema Club's official site or Facebook. Buy their music on