UNIFORMS – MARCH OF NO COINCIDENCE (Electro/Pop/NuDisco – Sweden)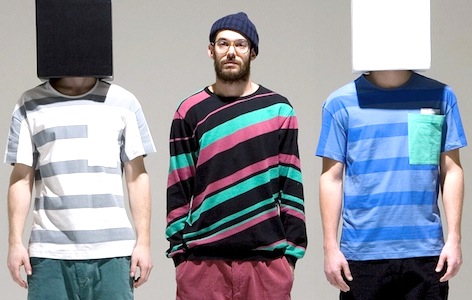 Uniforms is an ever-changing Scandinavian artists' collective which navigates the confines of a multitude of art forms. At the center of this galaxy there is the fashion label Uniforms for the Dedicated, and then there is music, photography, video. You name it, they got it!
No one really knows how many people are part of Uniforms, or what their names are, but in the end who cares? They know how to make great electro and they also have a few good friends ready to help. The list of remixers who have lent their talent to Uniforms' compositions includes, but is not limited to, Wester & Wedren, Stuffa, Dj Nibc, Style of Eye and Rainbows of Death.
Uniforms - 1020 Trickery Lane (Rainbows Of Death Remix)
Their new single "March of No Coincidence" is no exception to the rule. This excellent new tune, featuring Maria Nordstrom on vocals, just got the remix treatment by the hand of one of umstrum's favourite electro artists Moullinex. The single will be out soon on Trunkfunk.
Find out more on Uniforms' official website. Buy their music on Beatport or