VITALIC – POISON LIPS (Electro/Club – France)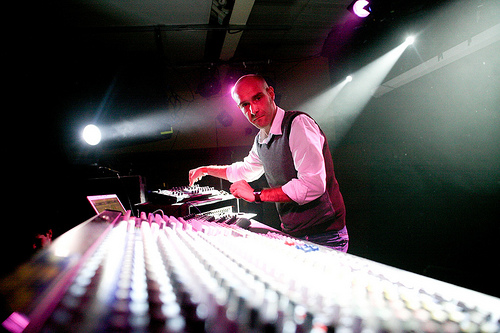 At this stage is it really necessary to introduce Vitalic? Pascal Arbez (aka Vitalic) is a French electronic music artist who started releasing music in the 90s and received accolades from the electro music scene as soon as his first EP was released in 2001 (Poney EP released on Gigolo Records). After this success, Vitalic released his critically acclaimed debut album Ok Cowboy in 2005. On his official website he states that all of the instruments used in the album were synthesized and that "the only thing he can't fake is the emotion that galvanizes his music". Here's a teaser for you: 'Poison Lips' is Vitalic's new single and it's massive!!
Flashmob is Vitalic's first album after a long four year pause. It was released a few weeks ago on Citizen Records, Vitalic's own imprint. Judging by the singles, Flashmob is going to be another genre-defying record from the French electro trendsetter.
Log on to MySpace for more info and download the new album on