saturday nite with… XINOBI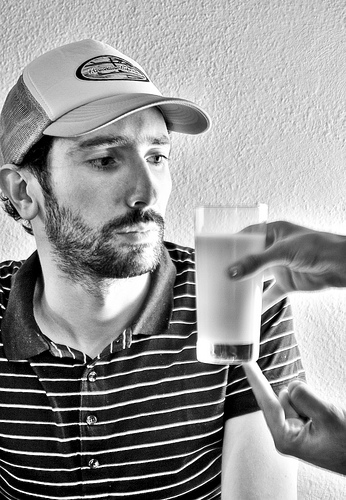 Lisbon-based DJ / producer Xinobi has been around for a few years now, releasing original tracks and remixes for artists such as Paus, Moullinex and NightRiders. His massive nu-disco grooves and amazing production skills have earned him to be referred to as "Goldfinger" (or alternatively "Golden Boy") amongst his friends.
Xinobi is also part of portuguese band Vicious 5 and one half of the duo Disco T.E.X.A.S. (with Moullinex).
With his latest release, simply titled "Japanese", Xinobi explores new musical paths. He has put aside his usual electro disco tricks to produce a new track that is very different from what he's done in the past. This deep house track is harder and quite eerie, somehow reminiscent of Vitalic. Check it out!
Xinobi - Japanese (umstrum Radio Edit)
On the EP you will find two gorgeous remix by Gomma's Telonius and newcomer Lazydisco.
Get more Xinobi news and music on MySpace. Buy his music on Beatport or
Like it? Share it!