YOUNG DREAMS – YOUNG DREAMS (Indie/Pop – Norway)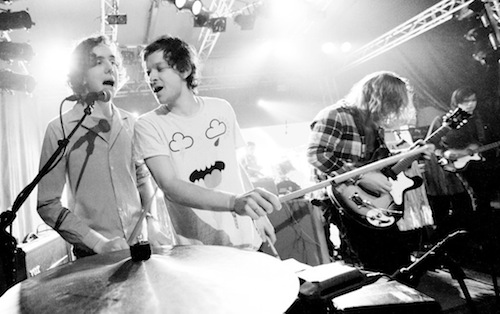 Norwegian collective Young Dreams originated about two years ago in the city of Bergen as an experimental group where founder Matias Tellez (already an established solo artist in his home country) and a handful of others artists could "explore bigger sounds and expansive compositions". Based in Bergen, a city that already has a bit of a reputation for quality pop music thanks to bands like Casiokids, Magnet or Kings Of Convenience, Young Dreams features a revolving cast of up to twelve members, united by a common desire to craft buoyant pop numbers that burst with youth!
Recently signed to Modular Recordings, they will release their highly anticipated debut album in 2012 and in the meantime they are sharing with all their newly acquired fans a wonderful self-titled track that fuses tropicalia, psychedelic rock, traditional pop and classical symphonic arrangements.
Young Dreams - Young Dreams
Find Young Dreams on Facebook or visit their official site. Stream a few songs on SoundCloud and buy them on