ZOWIE – SMASH IT (ElectroPop – New Zealand)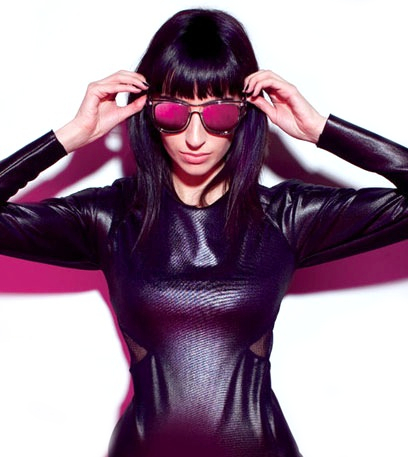 Compared by critics to Souxie Soux and Chrissie Hynde for her vocals, La Roux and Robyn for her vintage synthpop sound, Zowie (pronounced zo-ee) is a 23-year-old aspiring pop diva from New Zealand. With her infectious electropop tunes, she has already conquered the crowds of her home country and she also scored a Top 5 hit in Australia with her single, "Broken Machine".
If you haven't heard any of her songs yet, it's time for an introduction to Zowie's electro-laden, shimmering retrofuturistic sound. Her new single, "Smash It" is out since September 9 via Sony Music Australia and it's pure pop perfection. Picking up right she left off with previous single "Bite Back", Zowie distills her bubbling mix of vintage synthpop and massive beats.
Following a string of eye-popping performances in NZ, Australia and the US, momentum has been building around Zowie's cyborg-meets-fashionista persona. Fans and music critics are waiting for her next move: a highly anticipated debut album, which should in all likelihood be out next year. Her self-confessed mission is to "kick out our f*ckin' speakers to the year 3000 and modify the heartbeats of the world to beat with hers". Wait and see…
Be sure to check out Zowie's official site and MySpace for more news and music! If you like what you hear, buy it on