AZARI & III – DEBUT LP (Electro/House – Canada)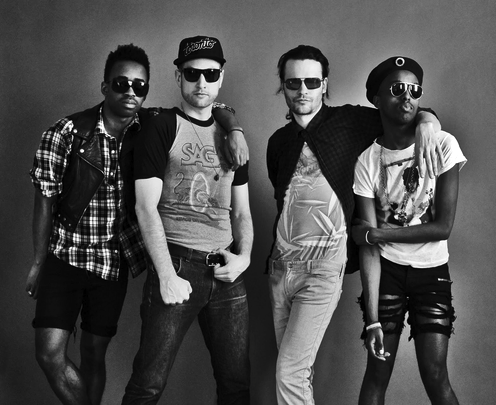 After several singles and even more remix packages, Azari & III's debut album is set to become the sound of a dystopian summer with their brooding beat and sordid-pop edge. Their self-titled debut will be released in Australia on July 29 via Modular and in the US on August 1 via Loose Lips Records.
Sounding like a combination of New York '79, Chicago in '86 and the world in the future, Azari & III are one of the most exciting new directions in dance music with their sizzling update of classic house and electro pop that is unbeatable in the disco and unstoppable in your dreams.
Azari & III - Reckless With Your Love (Midnight Magic Remix)
The four-piece, consisting of producer/musicians Dinamo Azari and Alixander Lanza III with vocalists Fritz Helder and Starving Yet Full, have crafted a defining sound that relishes in its references (think New Order meets Brian Eno) while maintaining a future perspective.
In the past couple of years, a string of well-publicized remixes for many big electro acts contributed to raise Azari & III's profile internationally. The list of artists they have remixed includes, but is not limited to, Munk, Uffie, The Aikiu, Bot'Ox, Booka Shade and Voltage.
More music and info on MySpace. Buy Azari & III's releases on