LITTLE BOOTS – SHAKE (Dance/Electro/Pop – UK)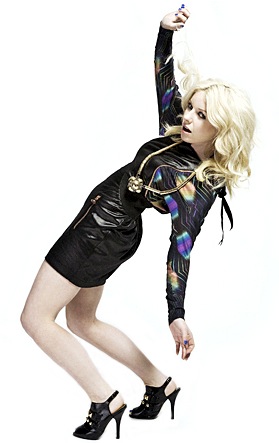 Hailed by critics as one of the brightest new music stars of the last few years, English singer/songwriter Little Boots (real name Victoria Hesketh) plays a blend of electrifying disco pop influenced by 90s dance music and 80s new wave.  She had been off the radar for a while but she is back with a huge new single entitled "Shake", taken off her forthcoming sophomore album (coming early next year).
This new song has the bright energy and the sing along choruses Little Boots has us used to, with some extra heavy bass and deliciously retro production. "Shake" is released on limited edition collector's vinyl and digital download, backed with remixes from Azari & III and Crazy P.
For the time being, here's a little bonus for your listening pleasure. Check out Little Boots' 2008 single "Stuck on Repeat" revisited by remixer extraordinaire Fake Blood. Don't even try to fight the urge to get up and dance…
Little Boots - Stuck On Repeat (Fake Blood Remix)
For more info, find Little Boots on MySpace or check out her official site. Download the new single on