BEIRUT – THE FLYING CLUB CUP (Indie/Folk/Acoustic – US)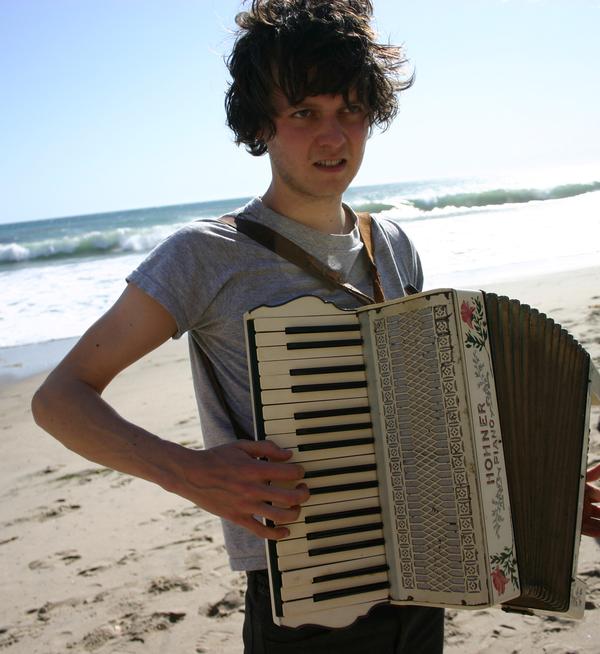 Originally the solo musical project of  Zachary Condon, Beirut is a mix of folk, orchestral pop, Balkan music and all sorts of other bits and pieces. This eclectic sound is mainly the result of Condon's extensive travelling around Europe. At the age of 16, he set out to explore the Old Continent and spent his nights partying and playing music with locals. One evening in Paris, he met the Boban Marković Orkestar and spent the night jamming with the Serbian artists.
Beirut's first album, Gulag Orkestar, was the direct result of that fintense first introduction to Balkan music. While it may sound like an entire orchestra playing mournful ballads and upbeat marches, the album was performed and recorded almost entirely by Condon alone, with Jeremy Barnes adding percussion and some violin overlays.
Beirut has since expanded into a band and played countless gigs in Europe and the US. Its live set up currently consists of Zach Condon (trumpet, flugelhorn and ukulele), Perrin Cloutier (accordion and cello), Nick Petree (drums), Paul Collins (bass), Kelly Pratt (trumpet, French horn and glockenspie), Ben Lanz (trombone and tuba), Jared van Fleet (piano).
The Flying Club Cup, like its predecessor, is a stunning piece of work. Condon's intuitive songwriting ability and sense of experimentation are at the core of this almost magical record, the kind of record that you will happily and willingly over and over again, always finding new subtleties and nuances that you hadn't heard before.
Beirut - A Sunday Smile (Son Lux Remix)
(more about Son Lux
HERE
)
Show Beirut some love on MySpace and buy all the music on
Like it? Share it!