BODI BILL – WHAT? (Electronica/Minimal – Germany)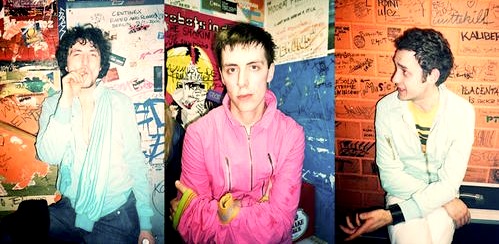 Berlin-based alternative electronica trio Bodi Bill are back with new material. With a new album scheduled for release in next March, Alex Amoon, Fabian Fenk and Anton K. Feist have decided to share their first single with their numerous fans. The new track, "Hotel", has been made available for free download on Soundcloud and you can hear it just below.
Bodi bill are still developing their quirky post-dub sound and showing that their music knows no genre boundaries. This new song has lots of abstract percussion, hypnotic loops, beautiful synth layers and, towards the middel, some Fever Ray-like vocals that just add to its eerie penetrating impression of melancholy.
For your own aural enjoyment, listen to another Bodi Bill gem, "Very Special Small", taken off the band's I Like Holden Caulfield EP, released last year on Berlin-based Sinnbus Records.
Bodi Bill - Very Special Small
Show Bodi Bill some love on MySpace. Buy the music on
Like it? Share it!