CARIBOU – SWIM (Indie/Psych/Pop – Canada)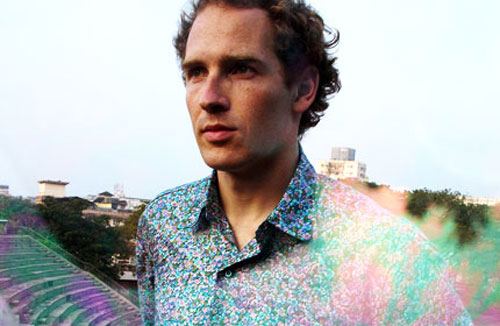 Caribou is Canadian-born Dan Snaith, who formerly recorded under the moniker Manitoba. Coming from a family of mathematicians, Snaith  spent many years torn between music and maths. In 2005, he completed his PhD at the University of London and is now working full time on his music. Known for altering his sound with each subsequent release, he incorporates electronic textures and breakbeat drums and creates a lush musical panorama.
His last album, Andorra (2007, City Slang), won Canada's Polaris Music Prize, so hopes are high for the follow-up. Caribou's new LP, Swim, will be out April 20, courtesy of Merge in North America and City Slang in the UK and Europe. The album's opening track "Odessa" is available for free download on Caribou's official site.
Recorded between Wales and Canada, the album has been described by Snaith as folllows: "I got excited by the idea of making dance music that's liquid in the way it flows back and forth, the sounds slosh around in pitch, timbre, pan… Dance music that sounds like it's made out of water, rather than made out of metallic stuff like most dance music does."
As a bonus, here's "Lord Leopard", taken off Caribou's 2005 release The Milk Of Human Kindness.
Find out more on MySpace and download Caribou's music on