CLOCK OPERA – ONCE AND FOR ALL (Electronica/Synth – UK)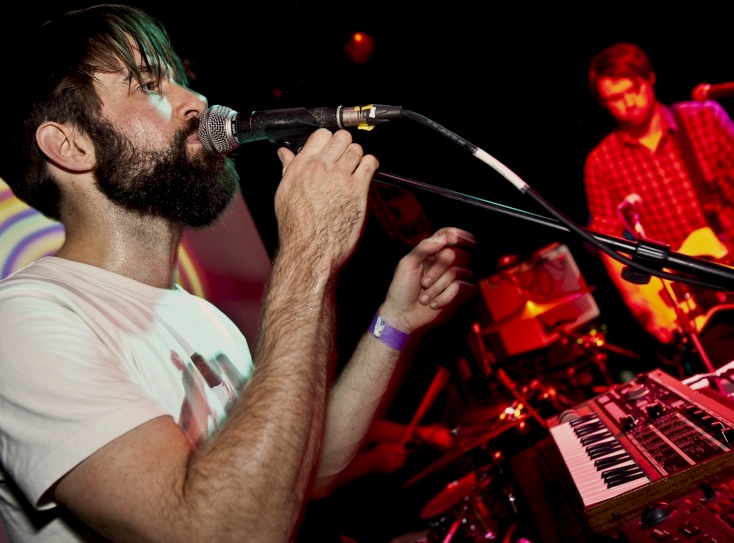 London-based synthpop band Clock Opera began as a moniker for Guy Connelly, frontman and founder, who was later joined by Dan Armstrong (synths and vocals), Andy West (bass and guitar) and Che Albrighton (drums). Clock Opera are certainly now a full band, a point Connelly seems to have struggled to convey. Guy Connelly  and his mates cut and dice random sounds and instrumental segments to create their own personal blend of frenetic, bleep-ridden synth-rock.
Clock Opera - A Piece of String (Julien Plaisir de France Remix)
The band's debut single, "White Noise", surfaced just about a year ago and was followed six months later by "A Piece Of String". This great piece of quirky electronica is a good example of how Clock Opera deconstructs sounds and reassembles micro samples, later adding synths and guitars that crash around Connelly's warm vocals. It's experimental and yet accessible, refined and yet utterly honest, it's 100% Clock Opera.
On the heels of their much talked about summer tour, the band will release their highly anticipated new single "Once and For All" on Kitsuné on 1st November (listen HERE). It will surely further cement their growing reputation as one of the most innovative and exciting new bands to emerge in 2010. The single will be backed by two very special remixes from Little Loud and Clive Tanaka.
For the record, Clock Opera have also received major accolades for their remixes of artists such as Marina & The Diamonds, The Golden Filter, Everything Everything, Au Revoir Simone and The Phenomenal Handclap Band. Judge for yourself…
Everything Everything - MY KZ YR BF (Clock Opera Remix)
Show Clock Opera some love on MySpace and buy their music on