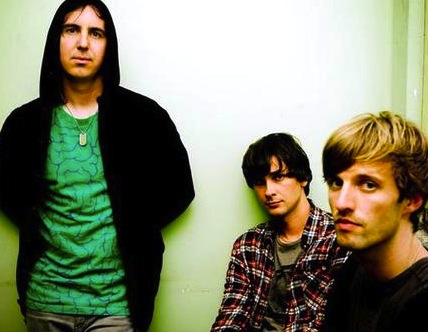 Time for a little Cut/Copy update! After their acclaimed sophomore abum In Ghost Colours Modular, 2008), the Melbourne-based band embarked on a lengthy world tour and then decided to take some time off to work on new material. While they still occasionally came under the spotlight with some remixes they did for bands such as Cansei De Ser Sexy, Ladyhawke or The Juan MacLean, Dan Whitford, Tim Hoey and Mitchell Scott were keeping a relatively low profile.
Now Cut/Copy are back in the eye of a storm with a brand new song "Where I'm Going", taken off their as-yet-untitled third album (due early 2011). The song was premiered on Australian indie radio Triple J last month and was then made available for free download on the band's website.
Cut Copy - Where I'm Going
The song will also be released on vinyl this month. It will be available as a strictly limited, one-sided etched 7″. To celebrate the release of their new song Cut/Copy are now back on tour playing some new tunes and old favorites to festival-goers and clubbers alike (US in August and Australia in October).
Cut Copy - So Haunted (Knightlife Sun-Soaked Reprise)
Cut Copy - Hearts On Fire (Aeroplane Pop Remix)
[Download
HERE
]
We will have to wait a few months for the new album to come out. It is currently being mixed with the help of Ben Allen, who has worked with Gnarls Barkley and Animal Collective amongst others. Stay in touch with Cut/Copy on MySpace and buy all their music on