CUT/COPY – ZONOSCOPE (SynthPop/Electro – Australia)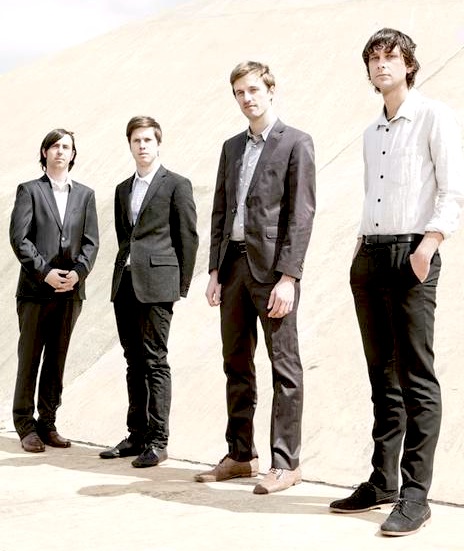 It's been a long and painful wait but we can finally see light at the end of the tunnel. Indeed, there's just over two weeks to go until Australia's finest pioneers of disco synth pop Cut Copy release their new album, Zonoscope, on Modular Records.
After their highly praised 2008 release, In Ghost Colours, which spawned gorgeous singles such as "So Haunted", "Hearts On Fire", "Lights and Music" and "Far Away", expectations are high for its long-awaited follow-up. Well, judging by the quality of the first single taken off Zonoscope, Cut Copy are not going to disappoint.
As one would expect with any Cut Copy release, "Take Me Over" has been remixed by a host of prestigious artists, including Mylo, Flight Facilities, Azari & III, Midnight Magic… First up is Flight Facilities, who give the track their trademark funky tropical vibe, turning it into a bashy summer slow-jam with warm synths, wah wah guitar and even some sea gull samples.
Cut Copy - Take Me Over (Flight Facilities Remix)
Mylo takes a different approach to this track and decides to go all out on big beats and clubby synths. This six and half minute long super sleek electro extravaganza takes things back to the disco and we thank him for that.
CUT COPY – Take Me Over (Mylo remix)
The Cutters are currently polishing their live show ahead of the worldwide Zonoscope tour which will take them to the UK, Scandinavia, Germany and France in March, and then on to the fair shores of the USA in March and April.
More info and music on Cut/Copy's official site or Facebook. Buy Zonoscope on