saturday nite with… AEROPLANE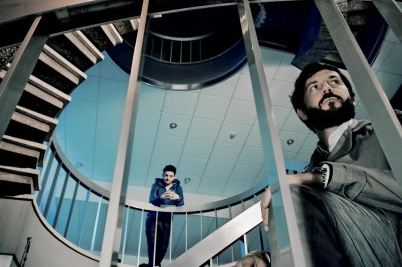 This Belgium-based band, aptly named Aeroplane, is dedicated to elevating its fans toward a higher musical space undefined by standardized genres.
Friendly Fires - Paris (Aeroplane Remix)
Helmed by Stephen Frasano and Vito Deluca, Aeroplane weave currents of Pink Floydesque psychedelic guitars, pop keys, disco beats that would make Gorgio Moroder proud, catchy bass lines and melancholic waves into a singular connection of modern beat-driven music. With their spacious cosmic-disco remixes for the likes of Grace Jones, Friendly Fires, Cut Copy and Sebastien Tellier, Frasano and Deluca have established themselves as leaders of the nu-disco and Balearica scene.
Cut Copy - Hearts On Fire (Aeroplane Pop Remix)
Rumour has it that Aeroplane are currently recording tracks between Paris, Toulouse, London and Los Angeles for what will be their first full-length. Keep an ear out and in the meantime listen to more tunes on MySpace…