DANGER MOUSE & SPARKLEHORSE – DARK NIGHT OF THE SOUL (Alternative/Rock/Folk – US)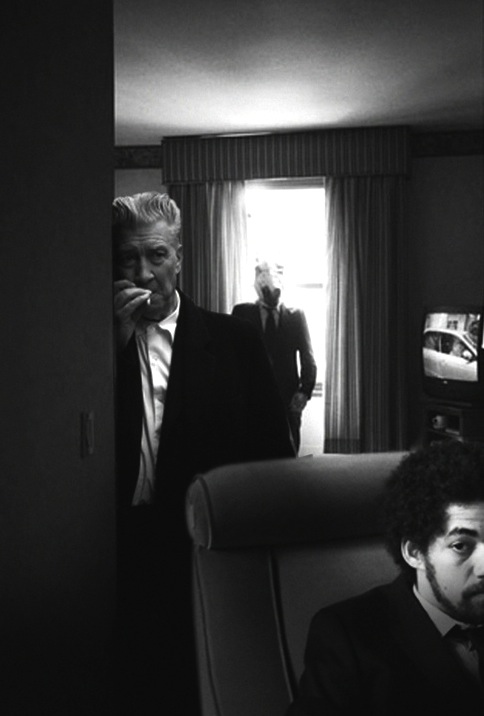 Sparklehorse and Danger Mouse's project Dark Night of the Soul had a long convoluted life, throughout its creation, cancelled release and final official release last month. Announced two years ago, the project started out as a collaboration between American artist and producer Brian Joseph Burton (aka Danger Mouse) and multi instrumentalist Mark Linkous (Sparklehorse).
Grammy winning producer and composer Danger Mouse is best known for his joint effort with rapper/vocalist Cee-Lo Green. As Gnarls Barkley they received major accolades and considerable commercial success. Singer songwriter Mark Linkous, who committed suicide in March 2010, was a renowned indie-rock artist. He released four albums under the name Sparklehorse between 1995 and 2006.
Danger Mouse & Sparklehorse - Everytime (Ft. Jason Lytle)
Their musical collaboration was enriched with David Lynch's vision, who actually sings on a couple of tracks on the album. The veteran filmmaker created a series of surreal photographs, which were inspired by the music Danger Mouse and Sparklehorse were creating around him. The photographs were intended to illustrate a book designed as a visual narrative for the music.
Danger Mouse & Sparklehorse - Little Girl (Ft. Julian Casablancas)
Dark Night of The Soul features an all-star cast of guest vocalists including James Mercer of The Shins, Wayne Coyne of The Flaming Lips, Gruff Rhys of Super Furry Animals, Jason Lytle of Grandaddy, Julian Casablancas of The Strokes, Frank Black, Iggy Pop… These singers also had a hand in composing and producing the work.
Check out Danger Mouse and Sparklehorse's official site. Buy the album on