THE SHINS – AUSTRALIA (Indie/Pop – US)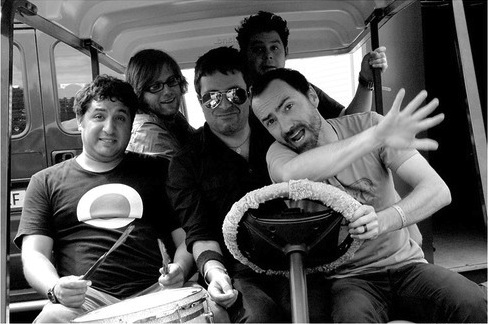 Originally hailing from Albuquerque but now based in Portland, The Shins sprung from the ashes of lo-fi band Flakemusic in 1997. Same members, different instruments, different approach. Swarming indie rock machinations gave way to more pop-based melodic endeavors.
The Shins - Sleeping Lessons (RAC Remix)
In 2001, The Shins released their first album, Oh, Inverted World, to much critical acclaim. The album Chutes Too Narrow followed in 2003, creating a fair amount of buzz in indie music circles. It explored new genres and song structures. Finally, the band's third album, Wincing the Night Away, was released in 2007 and went straight to number 2 on the Billboard 200 album chart. Listen to "Australia", taken off this album and here remixed by  Sweden's own Peter, Bjorn & John.
The Shins - Australia (Peter Bjorn & John Remix)
After a few alterations in the band's line-up, it has recently been revealed that frontman John Mercer had decided to take a break from The Shins until at least 2011. He is currently focusing on another project, Broken Bells, a band he formed with revered artist/producer Danger Mouse (aka Brian Burton).
Find out more about The Shins on MySpace and buy their music on