THE BLACK KEYS – BROTHERS (Blues/Rock – US)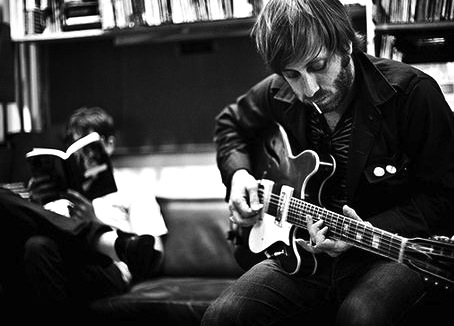 Hailing from Akron, Ohio, The Black Keys is a blues-rock duo consisting of singer and guitarist Dan Auerbach and drummer Patrick Carney. Formed in 2001, the band finds inspiration in Mississppi blues classics and mid-1960s psychedelic rock.
Over the past eight years, The Black Keys have proven to be a very prolific band with seven albums released, that is almost one every year. One of their trademarks is their preference for simple, lo-fi recording techniques. They refuse to use big-name studios and do most recording, producing, and mixing themselves. They have however often collaborated with Danger Mouse, who, incidentally, happened to be the producer behind their biggest single to date "Tighten Up" (taken off their last album, Brothers, released in May 2010).
Grammy-winning producer and composer Danger Mouse packed some nice grooves and smooth guitars into this soulful jam and it just went through the roof. The song reached number one on the Alternative Songs and Rock Songs charts and has been licensed to appear in the video game FIFA 11, the television program Gossip Girl, and a Subaru commercial… Other standout tracks on The Black Keys' last album include "Ten Cent Pistol", "Too Afraid To Love" and "The Only One".
The Black Keys - The Only One
More on MySpace. Buy on