FAMILJEN – MÄNSKLIGHETEN (Electro/SynthPop – Sweden)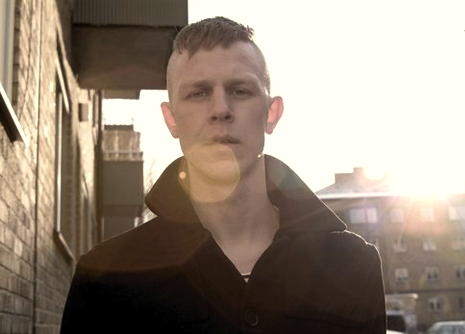 Familjen may be Swedish electropop's best-kept secret. With four albums and a handful of singles released in Sweden between 2006 and now, Johan T Karlsson (aka Familjen) is almost a household name in his home country but his recognition still hasn't quite spread across borders. You might have heard some of his tunes in fancy clubs in London, New York or Paris. Or maybe you have stumbled upon one of his classy remixes for the likes of Fever Ray, Rex The Dog or Lykke Li. Well, it's time to dive a little deeper into Familjen's world.
Johan started off hanging out in local studio Señorita in Hässleholm, where he gradually became a producer of sorts, recording all kinds of music with natural ease. Then he started making small instrumental pieces just because he liked the sound of it, playing small naive melodies just to have something to listen to. After a first EP in 2006, it all accelerated in the beginning of the summer of 2007, when his debut album Det snurrar i min skalle was released in Sweden by Adrian Recordings and Hybris. Then there were festivals and club gigs, a sophomore album released in 2008 and, finally, Familjen's third album Mänskligheten.
His entire discography is full of infectious layered synth effects and a vocal ease that propels people into a groove. Not to mention, his tracks are well-edited pop gems. As a bonus, check out Albin Myers' remix of Familjen's 2010 single "Det Var Jag".
Familjen - Det Var Jag (Albin Myers Remix)
Find Familjen on MySpace or on his official site. Buy his music on