GRUM – HEARTBEATS (SynthPop/Electro – UK)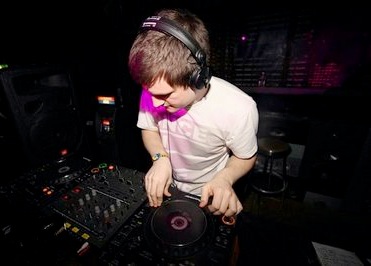 To kickstart your weekend, UK synthpop maestro Grum (born Graeme Shepherd) has a special recipe: big old fat synths, bouncy synth basslines and filtered vocals. His dancefloor-friendly tunes are almost guaranteed to lift your spirits within the first few bars and that's just what you need to get you started on a friday!
It's been almost a year since the release of his fantastic debut album Heartbeats, which sent him straight into the A-league of contemporary electro artists, and it feels like the perfect time to pick it up again, give it a few listens and squeeze out the best. So here it is for your listening pleasure: a handpicked selection of some of the most thrilling tracks off the album, remixed by the cream of the crop in today's club music.
Grum - Runaway (Super Mal Remix)
Grum - Can't Shake This Feeling (Aston Shuffle Remix)
Grum - Through The Night (Dimsaw Remix)
A unique blend of disco house and electro, this is music you can enjoy over headphones just as much as you would pumping over speakers at a club. For the record, Grum has also remixed music for a large number of his peers: Goldfrapp, Passion Pit, Fenech-Soler, Anoraak, Friendly Fires, Moullinex, Human Life, Jump Jump Dance Dance…
Show Grum some love on MySpace or visit his official site. Buy his music on