IS TROPICAL – WHAT? (Indie/Rock/Electro – UK)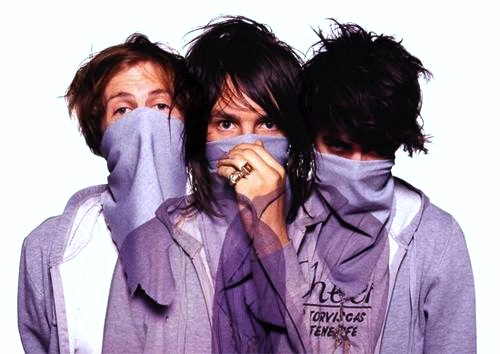 Get ready for Is Tropical! This London-based 3-piece is slowly but surely making a name for itself and 2010 is proving to be a pretty good year for them.
They have been releasing demos that have gotten them a fair amount of MySpace love and blog coverage. So much so that they recently embarked on a tour sharing bill with Good Shoes and The Big Pink and they were invited by hip French label Kitsuné to perform in Paris tonight!
Is Tropical – What? (demo)
Their newest song, "What?", was recently released on MySpace as a demo (hence the poor quality, sorry!). It seems the trio is exploring new directions with this track while still remaining true to their sound. Is Tropical's music stands somewhere between The Strokes, Ratatat and Friendly Fires, a mix of genres that has been described by some as a "beautifully coherent chaos." Listen to one of their previous tracks, "The Greeks", just below…
Is Tropical's credentials also include remixes for a wide range of bands, such as Crystal Fighters, Little Dragon, NewIslands and Two Door Cinema Club… Smooth beats, slick guitars and shiny synths are part of the recipe. Keep these remixes coming guys!
Two Door Cinema Club - Come Back Home (Is Tropical Remix)
NewIslands - Out Of Time (Is Tropical Remix)
Is Tropical are currently on the road, bringing their awesome sound to lots of venues around Europe, and they'll be hitting some major festivals over the summer. Be sure to check out their page on MySpace for more info and tour dates. You can also buy their single "When O' When" on