JOAKIM – FOREVER YOUNG (Electro/NuDisco – France)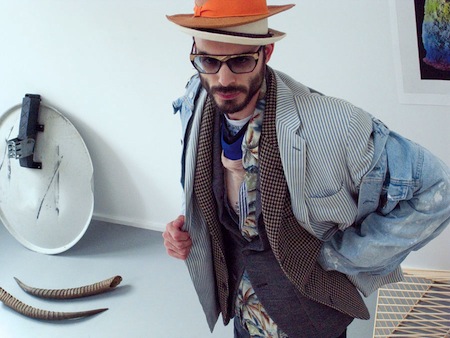 It has been a long time in the making, but in the 2nd half of 2011 Joakim will release his 4th studio album on Tigersushi Records. Following the critical success of his latest single "Heartbreak Samba", a sweet and sour mix of electro and soca, released in April and distributed as a free download across the internet, Joakim just launched "Forever Young", the first single taken from his new album and also his first single to be released on Tigersushi.
Joakim describes the thought process behind the production of "Forever Young" as trying "to make the soundtrack of a late Indian summer sunset, on a beach." It is both delightful and a little melancholic, with a dark undertone that pervades the song and a chorus resolving itself on an unresovable question…'where do you belong?'
This new single seems to be a coming of age story that coincides with the story of an artist coming home to his label. Recorded and produced close to the Tigersushi office Joakim delves into his label roster for collaborators and remixers with "Mark Kerr, who's been in my band since the beginning, playing those bouncy african-inspired drums." Discodeine provides the star quality for the remixes and new artists DyE rises to the occasion by taking on remix duties.
As a bonus, here's Joakim's excellent remix for Australian beach pop outfit Mitzi.
Mitzi - India (Joakim Remix)
To listen to more music, check out Joakim's page on MySpace. You can buy his new album on