JOAKIM – HEARTBREAK SAMBA (Electro/Disco – France)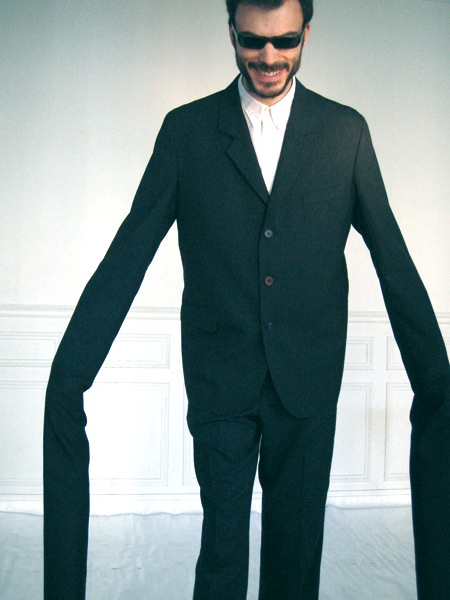 French artist/producer Joakim (born Joakim Bouazziz) is multi talented musician, composer and remixer. He has released three audacious albums since the beginning of the 2000s (Fantomes, Monsters & Silly Songs and Milky Ways) and a handful of singles.
His audacious releases have been widely praised by critics for their  originality. By blending elements of disco, post-punk, new wave and electropop Joakim manages to achieve a very peculiar mix that is instantly identifiable for any electro enthusiast.
A couple of weeks ago Joakim released a brand new track, "Heartbreak Samba", and he has rather generously decided to give it away for free on his Soundcloud. As usual with Joakim, this new song defies all genre definitions. It sounds like some strange hybrid of electro, house, disco, afro-pop and samba. One thing is for sure, it's danceable!
Joakim - Heartbreak Samba
To celebrate this release, let's look at the other side of the man's career: Joakim the remixer! Indeed, even if you have never heard any of his own tracks, you most surely have danced to one of Joakim's classy remixes. To say that he is in demand would be a serious understatement as he has, so far, collaborated with Cut Copy, Simian Mobile Disco, Röyksopp, Metronomy, Robyn, Kleerup, DJ Mehdi, Grand Popo Football Club, Revolver, Friendly Fires, Alter Ego, Poni Hoax and the list goes on…
Find out more about Joakim on MySpace and buy his new album on