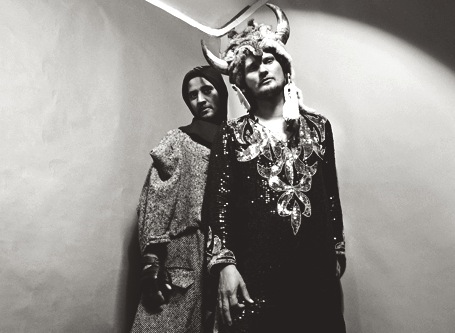 No need to introduce Norwegian electro duo Röyksopp. Unless you have been hiding in a hole for the past twenty years, you will no doubt have heard at least a few of Röyksopp's biggest hits: "Poor Leno", "Remind Me", "What Else Is There?", "Only This Moment", "Happy Up Here" and the list goes on…
Childhood friends Torbjørn Brundtland and Svein Berge, both songwriters and producers, started experimenting with electronic instruments in the early 90s and recorded some material with the band Aedena Cycle. After quiting the band, they formed Röyksopp and released their critically acclaimed debut  Melody A.M. in 2001. Ten years and 4 albums later, the pair is still on top!
It's hard to sum up ten years of career in one post, especially when dealing with a band that has released consistently way-above-average material. Below you will find a selection of some of Röyksopp's best tracks, remixed by some top notch producers. Now you can dance!
Röyksopp - Remind Me (Someone Else's Radio Remix)
Röyksopp - What Else Is There (Jacques Lu Cont Remix)
Röyksopp - Tricky Tricky (Days Off Remix)
Röyksopp - This Must Be It (Rex The Dog Remix)
Note that the boys are currently on tour, so maybe you can catch them at a club near you. More info on their official site or MySpace. Buy all their music on