JUPITER – SAKE (Electro/Disco – France)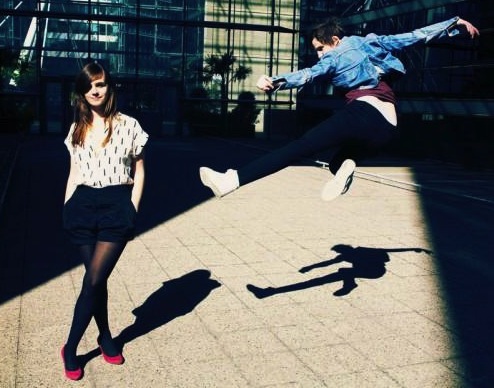 After two critically acclaimed EPs,  countless remixes and stellar DJ sets in some of Paris' trendiest clubs,  Jupiter are gearing up for the release of "Saké", their newest single. It will be out  on Kitsuné next Monday 7th March.
As is to be expected with a Kitsuné release, the download bundle comes packed with a whole lot of classy remixes by the likes of Para One & Tacteel, Hannulelauri, Anoraak, Blackjoy, Electricity, In Flagranti and more…
Jupiter - Sake (Electricity Remix)
Jupiter's uplifting brand of disco house has become a mainstay of the new French electro scene and their fanbase has grown slowly and steadily for the past couple of years. With their magic synths, perfect beats and unmistakable 80s touch, Jupiter offer a mix that is appealing to most and yet quite unique. Check out their terrific first singles, all neon and disco lights, HERE and HERE.
Jupiter - Sake (Anoraak Remix)
Show Jupiter some love on MySpace and buy their new single on line. The download bundle will be available next week on