saturday nite with… JUPITER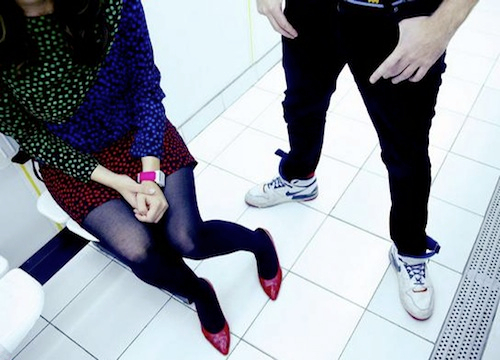 You might remember Parisian electropop duo Jupiter from their high-energy singles "Saké" and "Vox Populi". Over the past couple of years, Amélie and Quarles, Jupiter's creative core, have established a solid reputation as France's best purveyors of club-friendly electro.
Their latest endeavour is a synthalicious remix of "Clash" by Paris-based outfit Caravan Place. With a touch of nu-disco and addictive beats, Jupiter turn the song into a true dancefloor anthem!
Word on the street is that A&Q are currently working on their debut album, which should be pretty amazing if what they have released so far is any measure. While we wait for Jupiter's album, let's go over some of the remixes they have produced for the likes of Two Door Cinema Club, Chew Lips, Anoraak, Metronomy and KiT. The list is long and the standard is high but here is a little selection…
KiT – Animals (Jupiter Remix)
Blackjoy - Mercurian (Jupiter Remix)
Chew Lips - Salt Air (Jupiter Remix)
Show Jupiter MySpace love or check out their Facebook. Buy all the music on