LITTLE DRAGON – MACHINE DREAMS (Electronica – Sweden)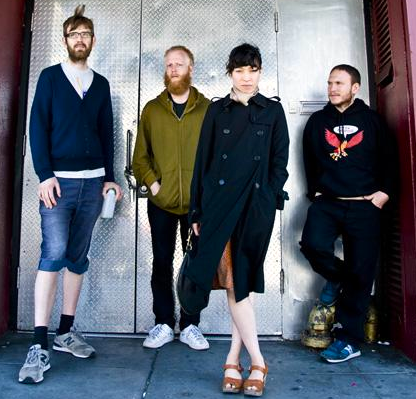 Based in Gothenburg, Sweden, Little Dragon is an electronic music band spearheaded by Swedish-Japanese vocalist Yukimi Nagano. She is joined by her close high-school friends Erik Bodin on drums, Fredrick Källgren on bass and Håkan Wirenstrand on keyboards. Rumour has it that the band's name came from a nickname Yukimi earned in the recording studios. She would often get angry during sessions and her bandmates started calling her "Little Dragon". Somehow the nickname stuck and became the band's name.
Little Dragon's first release was a double A-side single "Twice"/"Test", released on Off The Wall label in 2006. The following year, the band signed with the larger British indie Peacefrog Records and released their highly-praised debut self-titled album Little Dragon on September 3, 2007.
Little Dragon - Place To Belong
Since then they have been touring throughout Europe and building an ever bigger fan base. In 2009 they released a new double A-side single, "Fortune"/"Blinking Pigs", and were subsequently chosen as one of Beyond Race Magazine's "50 Emerging Artists". Their sophomore album, Machine Dreams, was released in August 2009 on Peacefrog Records.
Along the years, Little Dragon have collaborated with many bands and artists: they recently worked on two tracks from Gorillaz's 2010 album Plastic Beach and one track from Maximum Balloon's debut album. Nagano and Bodin also play live with José González and Nagano's vocals are featured on several tracks by Swedish electronic jazz duo Koop.
Show Little Dragon some love on