MONARCHY – I WON'T LET GO (ElectroPop – Australia/UK)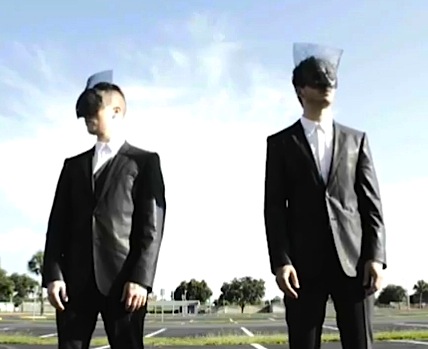 London-based electropop duo Monarchy actually consists of two expat Aussies, Ra Khahn and Andrew "Friendly" Kornweibel, who first started to make music together in 2008 as Milke. It was under that short-lived moniker that they released the unstoppable hit single "Love Get Out Of My Way". This addictive piece of pop was praised by blogs around the world and remixed by some of the coolest electro acts (Designer Drugs, Tim Goldsworthy, Holy Ghost! and the list goes on…)
Monarchy - Love Get Out Of My Way (Holy Ghost Remix)
Towards the end of 2009, the duo recorded a new song that was so different from their previous work that they decided to release it under a new name. This is how Monarchy was born! "Gold In The Fire" came out on Neon Gold as a double A-side single with "Black The Colour Of My Heart" on February 1st 2010.
Monarchy - Gold In The Fire
Now in the run up to their highly anticipated and already once postponed debut album, the boys recently unveiled a new single "I Won't Let Go" featuring Rokhsan. It's a typical Monarchy synth pop tune with catchy vocals and deliciously retro synths. It will be released on April 11 via Moda Music with remixes by Bag Raiders, Mustang and Sam Tiba.
I Won't Let Go (Bag Raiders Remix) by Monarchy
If you like what you hear, show Monarchy some MySpace love or visit them on their official site. You can also download "Love Get Out Of My Way" and "The Phoenix Alive" on