PHANTOGRAM – EYELID MOVIES (Alt/Electro/HipHop – US)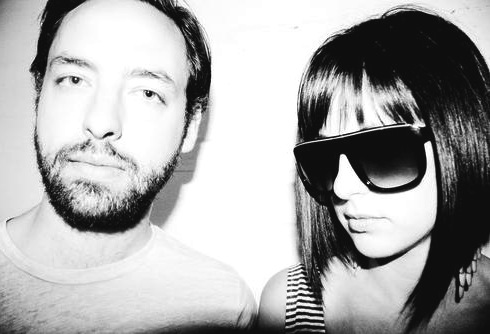 Phantogram is a duo formed in 2007 at Saratoga Springs, NY, by Joshua Carter (vocals, guitars) and Sarah Barthel (vocals, keyboards). They refer to their music as a kind of "street beat, psych pop", based on psychedelic melodies but combined iwht technology and organic textures. The band practices and writes music in an out-of-town farm called Harmony Lodge, where they write and record songs using various samplers, synths, drums, and both percussive and stringed instruments.
Originally named Charlie Everywhere the band changed name to Phantogram towards the beginning of 2009. In March of the same year, they self-released the five-song Phantogram EP and sparked widespread interest with two songs in particular, "Mouthful of Diamonds" and "When I'm Small".
Phantogram - Mouthful Of Diamonds
Phantogram - When I'm Small
Phantogram subsequently released the Running from the Cops EP in May 2009 on the international label BBE Records (also home to 4Hero, Julien Dyne, Ladi6 and Dimitri From Paris). The band's debut album Eyelid Movies was finally released in September 2009, on BBE records in Europe, in February 2010, on Barsuk Records in the US and on vinyl by Ghostly International. It received overwhelmingly favorable reviews and was named one of the best albums of 2010 by practically every music publication.
Show Phantogram some love on MySpace and buy their music on