THE PRESETS – KICKING AND SCREAMING (Electro/Indie – Australia)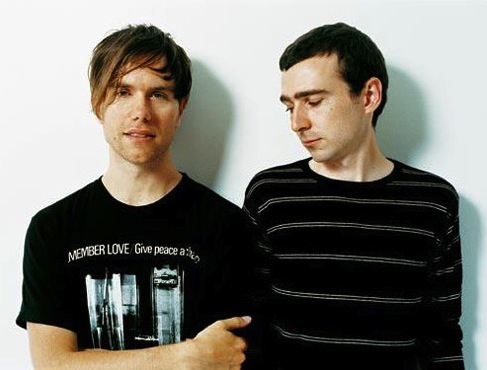 A few days ago, The Presets released a new video for their last single "Kicking and Screaming", the fifth release from the Australian act's second album, Apocalyspo, out on Modular Records.
The clip shows the band performing live in front of hundreds of jubilant fans. Wish you were there? Yeah, me too… Watch the video!
The Presets' Julian Hamilton (keyboard and vocals) and Kim Moyes (drums and keyboard) have been riding a massive wave of success for the past couple of years. Their eclectic mix of electro, rock, techno, pop and a handful of other genres has managed to charm both music critics and mainstream radios, turning them into one of the biggest indie bands in Australia.
The Presets - This Boy's In Love (KIM Remix)
You can sample songs from their award-winning album Apocalypso on the band's official MySpace and you can purchase the album on