LADYHAWKE – MAGIC (NuWave/Electro – New Zealand)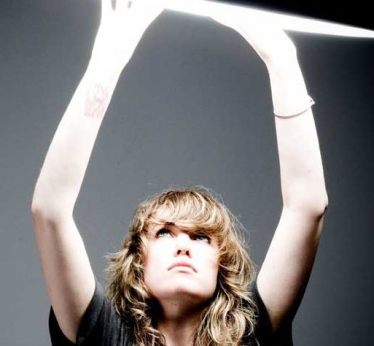 This is not the first time we talk about Ladyhawke in these pages. Phillipa 'Pip' Brown, the woman behind this enigmatic name, has been hailed as the new electro sensation in New Zealand and has released hit after hit for the past year or so.
Originally from a small town in the Wellington region, she comes from a musical family with her mother being a singer/guitarist and her stepfather a jazz drummer. After high school, Brown left her hometown and moved to Wellington, where she formed the band Two Lane Blacktop with some friends, playing lead guitar. When the members of Two Lane Blacktop decided to part ways, she moved to Melbourne, Australia. She then became one half of the duo Teenager with PNAU's Nick Littlemore. She also contributed vocals on one of Pnau's best known songs "Embrace".
PNAU - Embrace (Tits & Clits Remix)
In the end, Brown decided to focus on her solo project and created Ladyhawke. She says she started Ladyhawke out of a desire to do her own project where she could completely express herself in any way she wanted. She says: "I wanted to make music that could put a smile on peoples faces and give them a feeling of nostalgia even though they may be hearing my songs for the first time."
She writes and performs all the songs on her first self-titled album, which was released in September 2008 on Modular (home to  Bag Raiders, The Presets and Chromeo amongst others). Check out the song "Magic" remixed by Classixx…
Ladyhawke - Magic (Classixx Remix)
Show Ladyhawke some love on MySpace and download the album and/or the singles on