THE PRESETS – REMIXES (Electro/SynthPop – Australia)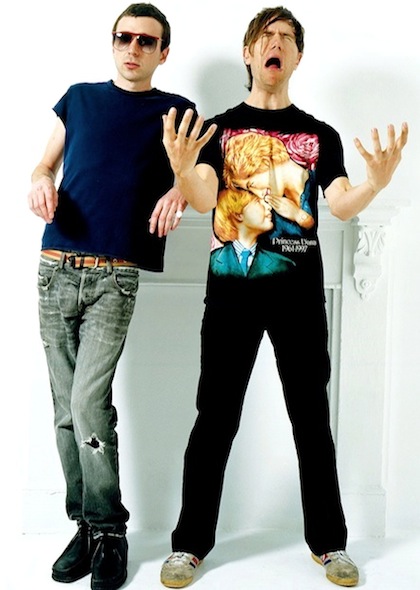 In less than eight years, Julian Hamilton and Kim Moyes (better known as The Presets) have worked their way up and out of the musical quagmire of Sydney's club scene to become Australia's foremost proponents of twisted electronic pop.
Ever since their 2003 debut EP, The Presets have enjoyed steady popular success, with their eclectic mix of electro, rock, techno, pop and a handful of other genres. It's been three years since they made their jump to the big time with their acclaimed sophomore album Apocalypso and critics are starting to speculate as to when the next album will be released and what it will sound like.
This might just be the perfect time to give a quick roundup on some of the best remixes that have surfaced in the past few years. Now, as you can imagine there have been loads of remixes, edits and reworks of Presets' songs by many talented artists (Simian Mobile Disco, Heartbreak, Lifelike, Jence, Cut Copy, Van She, Miami Horror, Kris Menace). For what it's worth, here is a little selection!
The Presets - Girl and the Sea (Cut Copy Remix)
The Presets - This Boy's In Love (KIM Remix)
The Presets - Anywhere (Compuphonic and Kolombo Remix)
The Presets - Talk Like That (Miami Horror Remix)
The Presets - If I Know You (Tom Middleton Remix)
If you like what you hear, you can sample more music on the band's official MySpace and you can purchase their albums on