THE RADIO DEPT – PASSIVE AGGRESSIVE (Indie – Sweden)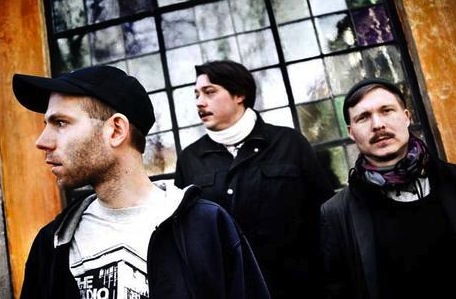 Formed in 1995 by school friends Johan Duncanson and Elin Almered, The Radio Dept. is a Swedish indie pop band signed to Labrador Records. They have released three full length albums, and a series of singles and EPs, now collected in their album Passive Aggressive. More retrospective than a hits collection, Passive Aggressive offers a thorough examination of The Radio Dept. in all their nuances. With a generous helping of b-sides, remixes and rarities, this 2-disc set should appeal to devoted fans while providing new converts a solid introduction to one of the most underrated bands of the last decade.
The Radio Dept. - David (Rice Twins Remix)
The Radio Dept. - Heaven's On Fire
The Radio Dept. debuted internationally in 2003 with the album Lesser Matters. This first LP showcased the band's warm fuzz-pop sound and was very well received by critics, most notably making the NME's Top 50 Albums of 2004 list, at number 9. After the departure of drummer Per Blomgren, the second album, Pet Grief, took a new direction, more atmospheric and ethereal, with synths and drum machines more present in the mix. Finally, 2010's Clinging to a Scheme felt like a synthesis of both those earlier records: it kept the synth/fuzz aura of Pet Grief without sacrificing the sublime tunes of Lesser Matters.
Below you can check out a personal favourite from their debut Lesser Matters. "Strange Things Will Happen" is a lovely, nostalgic, almost haunting 4-in-a-half-minute dreamy pop gem featuring vocals by Elin Almered, who left the band in 1998 but came back just for one track.
The Radio Dept. - Strange Things Will Happen
For more info and music, check out The Radio Dept. on MySpace or visit their website. Buy all their music on